Working with your best friend
Working with your best friend
Yesterday my friend Jonas Bandi had his last working day at the company where I work too.
The conclusion after one year is not so bad as I thought it would be. Well, we had sometimes intensive discussions, but I think that is normal, when you are looking for a good solution.
But what is the real conclusion? Was it really a good year? Was the project on which he and I worked on successful? Should I go too to an other company? When I thought about this questions I found an interesting book: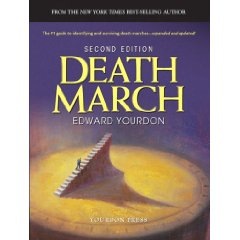 I think this book can give some answers to my questions.